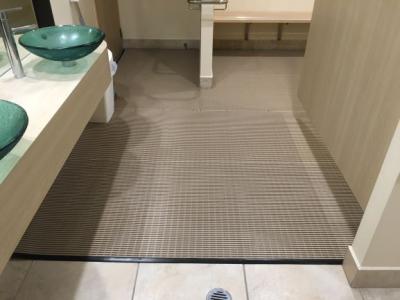 Anti slip mats are the most effective way to prevent slips in your building. Each year slips, trips and falls result in thousands of preventable injuries. The most common ones are musculoskeletal injuries, cuts, bruises, fractures and dislocations, but more serious injuries can also happen.
*Over the 12 years between 2003–15, slips, trips or falls:
caused the death of 386 workers
led to 23% of serious claims
were caused by environmental factors* 56% of the time.
Choosing the correct anti slip mat can go a low way to ensuring your building, warehouse or home is safe from slips and falls.
Prevent slippery surface outside with anti slip mats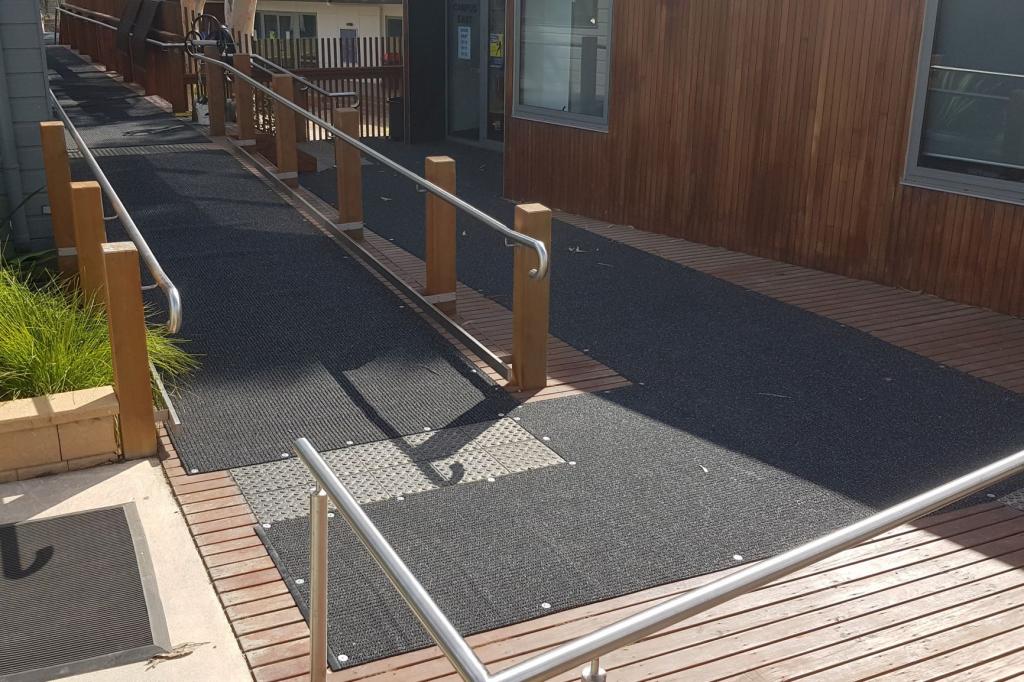 Areas like decking, ramps and foot paths commonly pose slip hazards from a build up of dirt, grime or ice. It is important for building managers to ensure these areas are treated prior to a slip and fall accident.
Products like our Ultra Grip and Safeguard are ideal for external slippery areas as they are UV resistant and can stand up to the elements.
Prevent slippery surfaces around pools
Anti-slip mats for pools are very common to prevent slips and falls. It is important when choosing slip free mats for around pools that it drains well. Build up of water near and around pools can contain body fats and can quickly become unhygienic.
Another important factor to consider for mats around pools is that they can stand up to chlorine. Anti slip mats like our Sure Gripper and Tubular Safe are ideal for these areas.
Anti slip mats for greasy and oily areas
A particular issue in kitchens and industrial environments, grease and oil spills are treacherous and exceedingly dangerous. There's not just a high slip risk, but the area is usually punctuated with hard, sharp surfaces and dangerous items. It is important that the mat can resist the chemicals used in the area with full nitrile based rubber anti slip mats like our Comfort Clean and True Grip are perfect for these areas.
Specialist in Non slip matting
Contact MatTek for all your slip free mats, anti-slip matting for external slippery areas and internal slippery surfaces.
To speak to a professional call 1800 892 872 or contact us
Remember that it's not just your employees who are at risk. As a business owner or building manager, you are responsible for the wellbeing of any guests, tenants, or visitors inside your property. Anti-slip matting is as crucial for them as for your employees, and shouldn't be overlooked when furnishing your properties.
*Figures from safe work Australia – content here