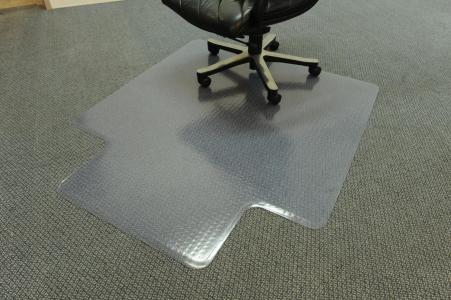 Your carpet is an important feature of your office interiors. Carpets increase the comfort of the workplace, minimise noise distractions caused by footsteps and squeaking shoes, and of course, add warmth and colour to your corporate spaces. A beautiful office space improves workforce morale and sends a positive message to visiting clients.
Keeping a carpet clean, however, is not an easy task. You will need to invest in professional cleaning, which can be time-consuming and costly. Carpet shampooing, steaming and stain removal is one of the best ways to maintain your carpet and make sure that it lasts.
To save some money on the cleaning costs, you need to find a way to minimise dirt and grime build-up on your carpet. One of the best ways to do this is to invest in a set of high-quality office mats.
Hard Wearing Entrance Mats
Dirt, dust and mud are brought in by workers' and visitors' shoes and end up on your carpet.
To minimise the amount of dirt that enters the building, consider investing in hard wearing entrance mats. Mat Tek's selection of office mats, for example, are engineered to scrape dust, sand, and mud from shoes, leaving them cleaner than before.
Our mats feature durable, high absorption fibres that remove dirt and moisture, trapping them in its grooves. They are non-slip, long lasting and easy to clean.
Chair Mats
Dirt is not the only thing that damages your office carpets – chairs with wheels could easily scuff and wear them down. Carpet fibres may also end up stuck in the wheels themselves and damage the chairs.
Since rolling chairs need a flat, clear surface to roll effectively, you will need to protect your carpets and your wheels with a quality chair mat. Our chair mats are made from high-quality, phthalate free PVC. They pad your floor and give your chair an easy rollover surface.
Do not let your carpets age and wear out. Protect them with office mats from MatTek. Contact us today.