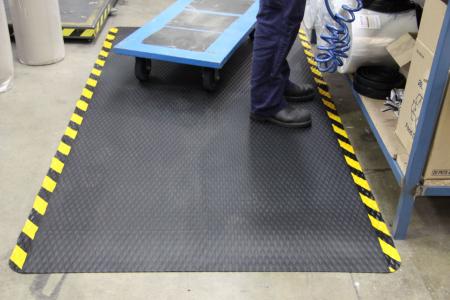 If we said there was a way to decrease absenteeism by 20%, would this interest you? Well the good news is we can. Tests completed with anti fatigue mats have proven that there is a direct correlation between sick leave and fatigue.
Fatigue is one of the biggest killers on productivity in our workplaces also contributing as one of the leading factors to workplace injuries. As an employer, you have a duty under the OHS Act to provide and maintain for your employees a working environment that is safe and without risks to health.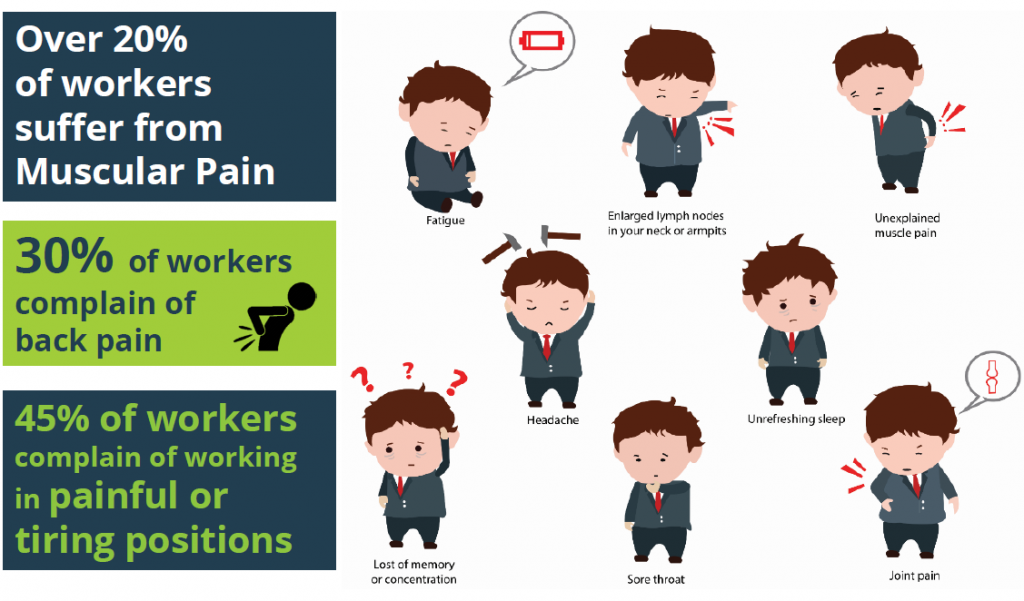 Anti fatigue mats prevent injuries
Standing for a prolonged period of time can lead to aches and pains for your workers. In fact, the longer they stand, the more likely they are to experience pain in the feet, joints, legs, and lower back.
In order to prevent these issues, industrial anti fatigue mats can be applied to help improve your employees' circulation. The design of some industrial mats are also intended to reduce pressure on the various parts of the body which would otherwise lead to inflammation and swelling if the employees were left to stand directly on the floor surfaces.
Boost Employee Productivity
When your workers' safety needs have been properly addressed, they are more likely to be highly productive on the job. Having industrial matches that offer surfaces that are ergonomically structured can help to improve blood flow and increase concentration. You'll start to see the benefits as your employees' productivity increases.
Prevent Accidents
Industrial mats are helpful for preventing slip and fall injuries, as well as, other accidents. With low-profile edges, industrial mats are specifically designed to reduce tripping accidents and offer a textured surface that gives your employees better grip as they walk across them. Some industrial mats are also designed for use in wet areas, allowing liquid to run off or soak in.
Worksafe Australia have a great guide to help with controlling fatigue. See it here
How do anti fatigue mats work?
Because the heart is forced to work harder to pump blood through these constricted areas, the body runs out of energy. The result is pain, discomfort and fatigue.
Anti-fatigue mats encourage subtle movement of leg and calf muscles, which promotes an easier flow of blood.
How do anti fatigue mats save you money?
Companies are losing literally billions each year in reduced productivity, increased worker compensation costs, higher insurance rates and absenteeism. The right anti-fatigue mat for the right application can go a long way towards easing the situation and creating a more productive quality driven environment. Making a conscious effort to place employee comfort and protection as a priority will ensure healthier, happier, and more productive employees.
Anti Fatigue matting experts
Call MatTek on 1800 892 872 or contact us to arrange samples and quotes on the correct anti fatigue mat for your area.