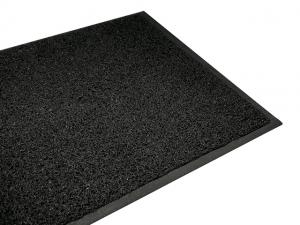 CLEAN LOOP MATTING is a heavy duty outdoor scraper mat used in medium traffic areas.
The all weather construction of this matting makes it useful in both indoor and outdoor situations.
Comprised of heavy duty coils, this matting gives a powerful scrub to the base of footwear.
The open weave design collects dirt and debris from footwear and hides it from sight.
Clean Loop Matting is very easy to clean and can be hosed, shaken or vacuumed out.
Available in three standard sizes (450 x 750mm, 600 x 900mm and 900 x 1500mm), this matting can also be custom made to your requirements.
Clean Loop Matting is available in three serviceable colours – Black, Brown and Grey.
For fast and efficient service and advice, please call a member of our Sales Team today.