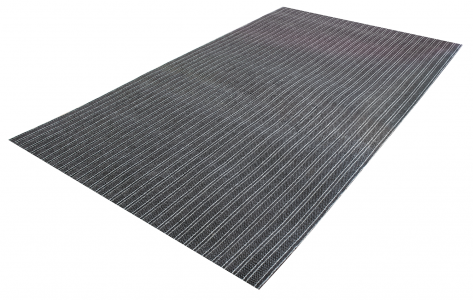 DURA SCRAPE is a heavy duty, indoor/outdoor entrance mat which performs three important functions – dries, scrapes and collects debris from footwear.
DURA SCRAPE can be supplied edged for loose laying or unedged for recesses.
Ideal for use in commercial buildings, shopping centres and schools.
(Not recommended as a temporary wet weather mat).
FEATURES INCLUDE:
Absorbing nylon fibres dry the feet, whilst coarse polymide fibres scrape the shoes.  The collection zone catches the debris, preventing it from being tracked onto other floor surfaces within a building.
Wide collection zone helps shake rainwater from trolleys, preventing slippery floors.
Latex base assists mats adhesion to the floor surface
3 year warranty
AVAILABLE IN 2000mm x 20m ROLLS OR CAN BE CUSTOM SIZED.